MC Nudes Charlie V
Hey there guys and welcome back to more mc nudes with another beauty today. This week we want to introduce to you the lovely blonde hottie by the name Charlie V. She's a adorable blonde babe with bright blue eyes and you should take note that this lovely lady is an expert mountain biker. She says that nothing feels more liberating to her than getting on her bike, with that phallic seat between her legs pressing on her pussy and then riding rough terrain too. Her nude scene here has her posing around sensually and sexy for you for the whole duration and we bet that you will enjoy the show quite a lot. So let's get the mcn nudes cameras rolling and see her in action!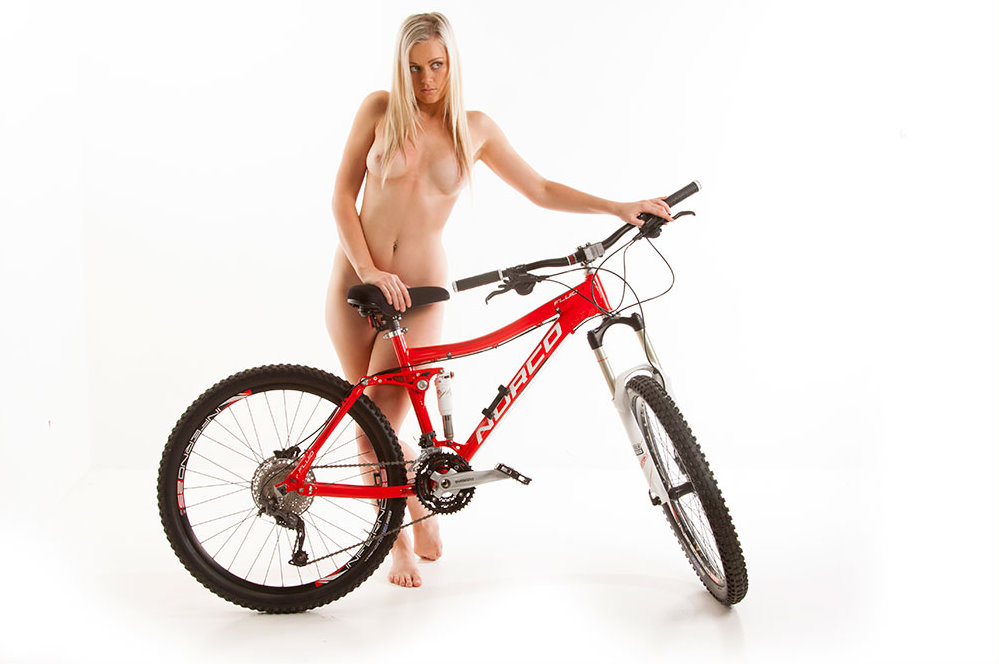 Well on top of being a very active person, you can see that all that sport sculpted her body to perfection. As she rides in on her favorite red bike, you can see that she was also already nude, much like Tiffany last week in her own scene. Anyway, sit back and enjoy this show as you can see the luscious blonde putting her amazing curves on display. You can bet that she wants you to get to see her nude body from every possible angle and she looks just amazing. We really hope that you enjoyed her solo scene and who knows, maybe she'll come back in future scenes to tease you some more. Until then, have fun with this gallery of hers and we'll see you next week!
Check out this hot blonde showing off her curves!